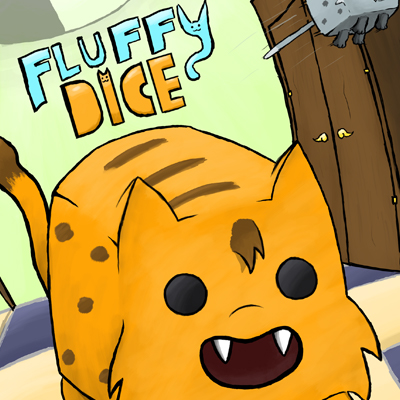 What is this project about:
We worked on this project during the semester assignment for the 3 semesters. The idea for this game came from thinking about what people like and what game proven principles are. Quickly I found the most successful game concepts for community or family games often dealing with dice. They leave much to chance but are easy to understand and provide many beautiful stories.
The second influence was the person sitting next to me during my studies. He was very easy to distract, and if you showed him a video of cats on YouTube, he was busy for the next 3 hours.

With these influences, I came up with the idea to make a game in which the cats jump around but are themselves the cube. I had pictures in my mind of players throwing these cats around and pulling at the eye to reach a target. This goal was probably the most challenged. We have often overturned it. The gameplay, however, was taken for granted by everyone involved in the project.