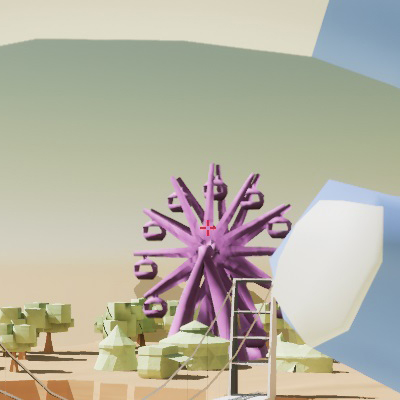 What is this project about:
This game was designed with the idea that kids up to 9 years old can play it.

Unfortunately, there is a lack of introduction and a real increase in challenge. This makes it very messy.

It is a "Platformer" with origami optics, in which you can influence the world with colors. There are four colors:

Yellow - Waiting for an input

Green - Movement

Blue - Scaled

Red - Ends everything in place.

Any yellow objects in the game can be utilised by the player in some way and the player can use red to stop objects from moving. As soon as he sees something yellow, he should know that he can use it.

The aim of the game should be to reach the amusement park.